Thinking of trying hillwalking?
We encourage you to try it out, We do however require that you do at least two short walks with the club before joining. This will ensure that people will get a feel for hillwalking before committing to membership of the club. Please note however this will be at your own risk - unless you already have insurance with Mountaineering Ireland. This insurance is included in club membership. It is also club policy that you must provide your own transport to and from the walk start point for each of these walks.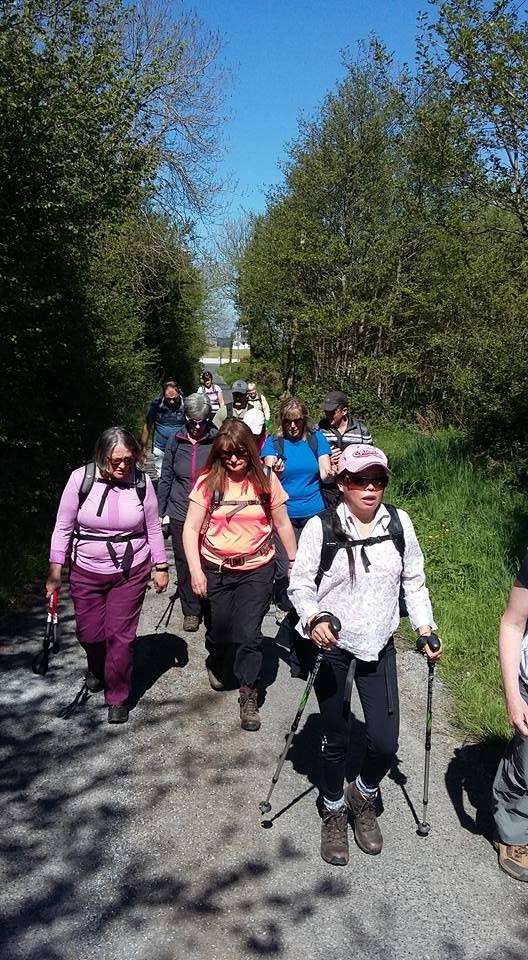 No Boots No Walk
For safety reasons walking boots are required to be worn on all club walks.
Reminder - New application forms are now available.
Membership includes Mountaineering Ireland insurance until annual renewal in October.
A little history about the club.
Roscrea Ramblers Walking Club is based in the historic town of Roscrea. With over one thousand years of heritage, there are plenty of walks from the gentle stroll to the more energetic long day in the nearby Slieve Bloom. The club was newly founded in January 2011, and has numerous experienced guides to take you on many varied walks, through bog, lakeside, heritage, woodland and mountain walks. We are also affiliated to Mountaineering Ireland, and your €45.00 membership means you are insured and safe to walk in the hills. We walk every Sunday, with usually an A, B or a C grade walk and Wednesday evenings during the Summer. We encourage new members, young and old, to try at least two walks before committing to becoming a member. The walks are enjoyed by a broad spectrum of ages, and it is our priority as a club to pick the right walk for each individual. It is for nature lovers, health enthusiasts, as well as people looking for a social outlet.
Still Interested?

So why not come and join us on one of our many walks, our meeting point is in the Old Tesco Carpark – opposite Taro, and see if it's for you?
You can check out recent photos from our walks on our facebook page.
You'll be made feel very welcome!